On October 19, I sat down with Tim and Laura Moore, co-founders of Thingamajig Theatre Company and the Pagosa Springs Center for the Arts, to discuss the impact of the COVID-19 shutdown that began last March, and what the future holds for them and for their loyal community of theatre patrons. Active sons Finlay and Lachlan were bribed with pizza and sent off to play in the black box theater while we talked. Daughter Vivienne, born August 31, stayed with Mama, alternately sleeping and snacking.
Cynda: How has 2020 been for you?
Tim: 2020, overall, we've made the best of a bad situation, I guess. It's cliche, but the silver lining with the COVID lockdown is that we got to spend time with family. We got to see what our house looks like in the summer. We spent a lot of time outdoors, and the kids went camping for the first time ever. In our front yard.
Laura: There was a mountain lion on our porch. It struck us that maybe it's there every summer. We just weren't home to see it.
Cynda: I have a habit of turning my head to look at PSCA when I drive by, and it's sad to see the gates closed and the empty parking lot.
Laura: The gates have been closed but usually there's somebody here working – the shop guys or Tim in the office, or Karin Daniels painting the Green Room. And I went through every single prop. The storage area has been rearranged. The bar moved, and is now located in front of Annie Get Your Gifts gift shop. It's less in the way of the seating, and, if we are short of help, volunteers can work the bar and the gift shop. John Santangelo redesigned the gift shop space.
Cynda: Tim, how is your health? (In May, 2017, Tim was unexpectedly diagnosed with colon cancer. You can read more in this July 25, 2017 article "Adversity Hits, But Thingamajig Theatre's Summer Season Doesn't Miss a Beat".)
Tim: I had an oncology appointment last month in Denver, and there's still no evidence of cancer, It's been three years, so two more, and then they unofficially consider you cured. And I feel good.
Cynda: Are you singing?
Tim: I don't feel that good! I don't have any particular interest in performing anytime soon. But I am anxious to get back to productions – working through artistic personnel and programming again. Which is going to be different for a while, I think, because of the nature of public assembly and how trepidatious it is. Broadway just pushed back their opening to June 1st, Everyone in the industry looks at it as "It is what it is", and they're not even sure June 1st will be a clear marker for opening.
A lot of theatre companies do not have control over the spaces they are operating in. Even organizations on Broadway – there's already talk that foreign investors are purchasing those theaters because the owners don't have anything in there. And it'll be a year just sitting there paying utilities and leasing space in Manhattan and they just can't suffer those losses forever. There may be new owners when Broadway opens up again, and those new owners may have different ideas about the kind of art that is in there, so… that's why there's such a hands-in-the-air who knows? about the arts right now.
Laura: We're lucky that when we look in the mirror, we see the owners of the building and they're not threatening us. That being said, financially, we have to talk about that with the theatre all of the time. The building has to survive for the theatre to survive. That is a part of it, and November will be the first month we have to borrow money for the mortgage on this place. So that's hard for sure but it's us and we know how much we can handle and we know it will be worth it in the long run. We were really looking forward to paying the last of the mortgage in the next five years. Now that number is going to go out a couple more years, but we're doing it.
We're fortunate. If the pandemic had started later, in June, we would already be far into debt to open the summer season. We were not there yet. Tim was really smart to make the decision to close it early before we started pushing money out the door. We have theatre friends that opened a show that night, and they couldn't recoup any of it.
Tim: Just to get the summer season going you're looking at six figures. Even in a good summer fingers and toes are all crossed. If we had pressed on, and with all the ordinances coming down in May, we would have been in rough shape. We'd be having a different conversation right now.
Cynda: Will there be any virtual or limited seating productions at Thingamajig this winter?
Tim: Some companies are resurrecting radio plays where the actors are spread out on stage with their own microphone and a shield in front of the mike. Whether that radio play goes out streaming or there's a paid audience, it depends on the theatre. I'll reserve judgement for what's best for our theatre. I'm not sure that works for us. In my opinion when the actors are spread out on the stage not doing anything with each other, it's not meaningful theatre. But sometimes business decisions conflict with art. So I don't want to judge decisions made with a heavy hand because this is such an unusual situation.
Laura: And virtual theatre is not an option that we will consider.
Tim: The nature of theatre is so personal, and so intertwined with the audience. To assume everything can be digital flies in the face of what makes theatre so special, and gives it a voice unlike TV and film.
So I think our plan is to proceed as if there's going to be a summer season for next year. We're just gonna slowly march forward, observing all the precautions, and guidelines from agencies that are changing those guidelines every two weeks. It won't surprise anyone if things change frequently, because seven months in we're used to information changing almost on a daily basis.
Laura: A lot of people don't understand how long of a lead time it takes to put on a summer season. We start in November. Tim [Artistic Director] has to pick shows, and secure the rights. Then he picks directors and designers to go with them, and they start working before the casting starts.
Cynda: Have you picked the 2021 summer season?
Tim: I'd love to just slot in the 2020 summer season and the concept we had, that I was so excited to produce and looked forward to working with, largely, a new group of performers. That's not to say we might not work with some of those folks next year, but the part that's different is, for us to produce a season like we had planned for 2020 we would need the financial backing that we were greeted with into the 2020 summer. We have to look at all the costs and say, how can we do this at the level our patrons are accustomed to seeing, but at a level that won't bury us in week three?
We need shows that are going to be uplifting, obviously, because everybody is ready for some fun. We have enough realism in our daily lives. So the long answer to your question is, yes, I do have some ideas, but I won't be ready to throw anything into print until maybe December.
Laura: Another thing to consider are COVID restrictions that may allow just half an audience. We lose money on every production anyway, and then to cut that in half again? Something to consider when we open another show. We have to figure out how much money we can lose on it, and if we can get donations to cover the loss.
And the artists need to make decisions based on their needs – how comfortable they are and what they feel. It's not just what we decide. They have to decide too.
Cynda: What's happening with the Artist House? (Thingamajig's housing for artists.)
Laura: This summer we had [actors/directors] Dennis Elkins, Craig MacArthur and Melissa Firlit out for a chunk of the summer and they did some work for us. You can't leave the house empty forever. They worked on their art and they helped maintain the house. Dennis sewed up a storm making new patio cushions. We have a maintenance person moving in this winter to keep it safe and occupied and the toilets flushed. We have a mortgage on it and utilities on it, and they have to get paid every month, so the donations are a big help with that, such as donating back their summer tickets. We have some wonderful generous donors, and their donations have helped the theater and the Artist House survive an empty year.
Tim: We are fortunate that our patrons understand. It's no secret that theaters across North America are in dire straits right now.
Cynda: Patrons have asked me, "Do you think they will quit?"
Tim and Laura: We are here to stay. You can put that in BOLD.
Tim: Despite all the uncertainty I do feel optimistic and I do feel that it's during these moments of stress in the industry that force folks to look for creative ways to move forward. So I think that whatever changes come out of this will make the theatre experience a better one overall. We are always committed to looking for ways to produce and deliver a better product. Everyone in the industry will be forced to do that.
Cynda: And Vivienne?
Laura: She's a pretty easy little creature. She's a good baby. This is another silver lining. When Finlay was her age, we had just opened a show that both of us were acting in. I was directing, and I designed and built the set. So when Finlay was her age there were no moments where we were staring at our baby, saying, isn't this neat. There was no maternity leave situation. It was like, "Who can hold this child? I have to go backstage." And when Lachlan was born, Tim was in the hospital. So yes, it's a silver lining to get to spend some time with her, especially since she is our last baby.
Tim: Seeing our house, seeing our kids for the first time, is a really interesting experience.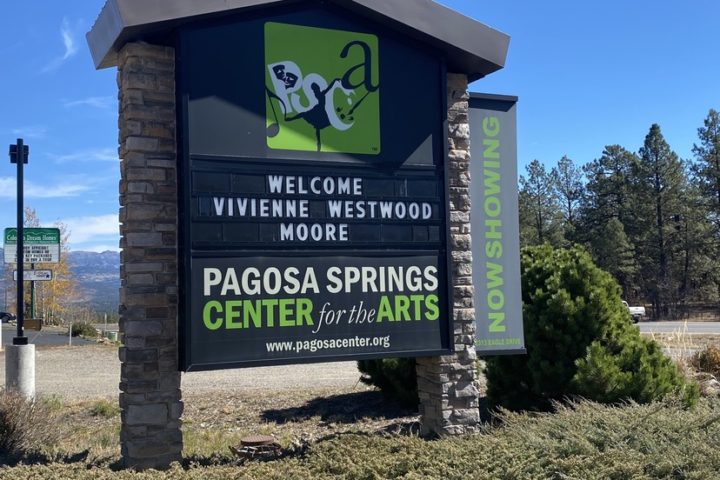 Cynda Green
Cynda Green is an investigative reporter who enjoys writing about various and sundry topics, least of which is local politics. But sometimes, it can't be helped. She can be reached at [email protected]